What is paediatric physiotherapy?
Paediatric physiotherapy is the treatment and care of babies, children and young people from birth to 19 years.
Paediatric (children's) physiotherapists bring their specialist skills as physiotherapists and have additional expert knowledge and experience of child development and of childhood conditions.

What do children's physiotherapists do?
Intervention is based upon an assessment of the child's needs and the formation of an individual treatment programme.
Children's physiotherapists recognise the importance of working in partnership with the child, parents and carers to maximise a child's physical abilities and independence.
Children's physiotherapists should have a good understanding of …
child development
childhood diseases and conditions that may impact on development and well being
therapeutic interventions that enable and optimise development and well being
the need to place the child at the centre of planning
the impact that having a sick or disabled child has on family life
how to keep children safe
how to ensure that children and young people make choices
how to develop their own skills and practice
how to develop services in line with Government guidance committed to improving quality and life chances for children
Conditions Treated
Children's physiotherapists treat babies, children and young people with a wide range of conditions.  Some are similar to those seen in adults and some are specific to children:
Acute injuries e.g. fractures, sports injuries
Burns and plastics
Childhood cancers
Congenital disorders e.g. Spina Bifida, limb deficiencies
Co-ordination difficulties
Developmental delay
Learning difficulties
Neonatal care
Neuromuscular disorders e.g. Muscular Dystrophy
Neurological conditions e.g. Cerebral Palsy, Head Injury, Spinal Cord Injury
Orthopaedic conditions e.g. Talipes, Torticollis, Plagiocephaly
Respiratory conditions e.g. Asthma, Cystic Fibrosis
Rheumatological conditions e.g. Juvenile Idiopathic Arthritis
Some parents choose to seek advice and treatment from an independent or private physiotherapist either instead of, or as well as, NHS care. Our paediatric physiotherapist, Damon Khan left the NHS as a Senior Physiotherapist to pursue a career with us. He brings a wealth of knowledge in child development and neurological and musculoskeletal disorders.
For children's developmental and neurological physiotherapy appointments, Damon will require a 1 hour initial appointment.  This is £66 on site at Doncaster or Bawtry, £100 home visit with a 15 minute travel time each way or £120 home visit with a 30 minute travel time each way.
Packages are available for long-term specialist needs.
When booking you will be sent a detailed pre-assessment questionnaire to fill in online.  This allows Damon to gather as much information as possible before the appointment, enabling him to focus on the physical assessment during his time with your child.  If you would like to discuss your child's specific needs prior to booking, drop us an email at info@chapmanphysiotherapy.com and we will get Damon to contact you. 
Here's a video of Damon treating Beatrix, one of his long-term clients:
How To Know If Your Child Needs Physio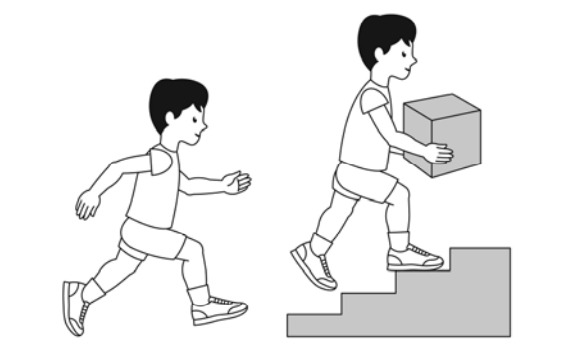 GMFCS Level 1
Children walk at home, school, outdoors and in the community. They can climb stairs without the use of a railing. Children perform gross motor skills such as running and jumping, but speed, balance and coordination are limited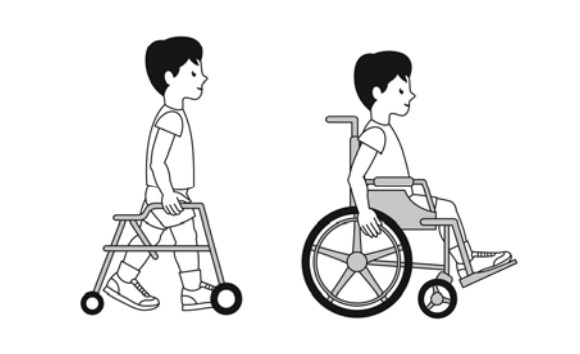 GMFCS Level 2
Children walk in most settings and climb stairs holding
onto a railing. They may experience difficulty walking long distances and balancing on uneven terrain, inclines, in crowded areas or confined spaces. Children may walk with physical assistance, a hand-held mobility device or used wheeled mobility over long distances. Children have only minimal abil1t'/ to perform gross motor skills such as running and jumping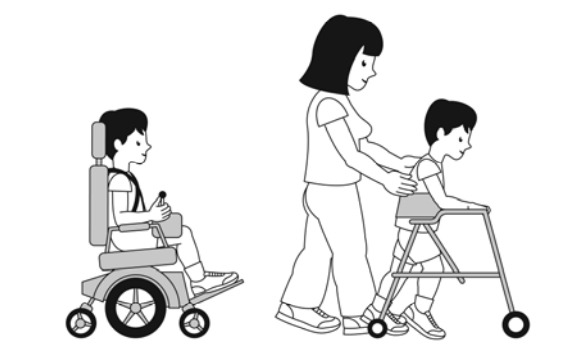 GMFCS Level 3
Children walk using a hand-held mobility device in most indoor settings. They may climb stairs holding onto a railing with supervision or assistance. Children use wheeled mobility when traveling long distances and may self-propel for shorter distances.